<!div id="contentCol">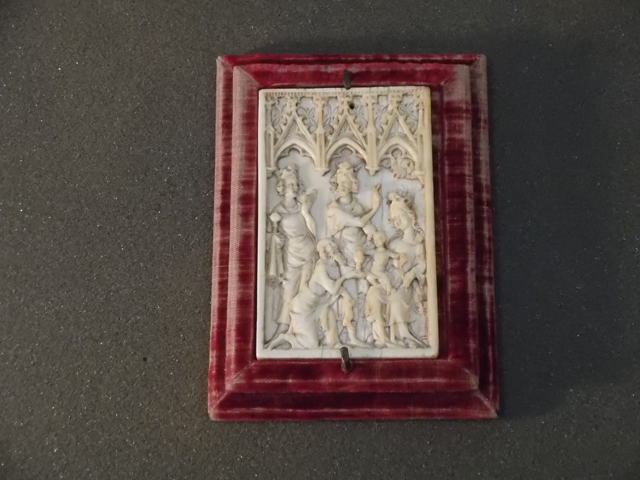 Click to hide image
Ivory panel, the Adoration of the Magi
elephant-ivory; carved
c. 1340 - 1370
9.2 cm height; 5.8 cm length; 0.3 cm depth
Provenance:
Place of Creation: England
Place of Creation: France
WA2013.1.2
Panel, part of a set of writing tablets or a box: depicting the Adoration of the Magi, beneath a triple arched canopy, fixed in a red-velvet frame.
Literature: M.H. Longhurst, , Catalogue of carvings in ivory (Victoria & Albert Museum, London, 1927, 1929), p. p. 24, img. plate XVII
Bequeathed by Michael Wellby, 2012.