<!div id="contentCol">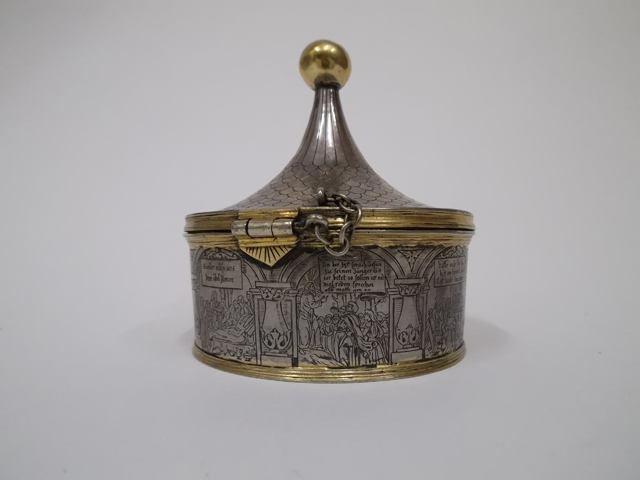 Click to hide image
Pyx
parcel-gilt silver, silver
c. 1500 - 1510
8.5 cm height; 7.2 cm diameter
Inscription/Mark: the Baselstab: emblem of the see and city of Basel (engraved underneath)
Provenance:
Place of Creation: Basel
WA2013.1.14
Secular silver pyx, parcel-gilt, the lid of trumpet-form, with a bowl hinged finial. The lid engraved with a scale pattern; eight arched New-Testament scenes inscribed in German with the Lords Prayer. Engraved under with the Baselstab, the emblem of the see and city of Basel.
Literature:
Bequeathed by Michael Wellby, 2012.
Other Images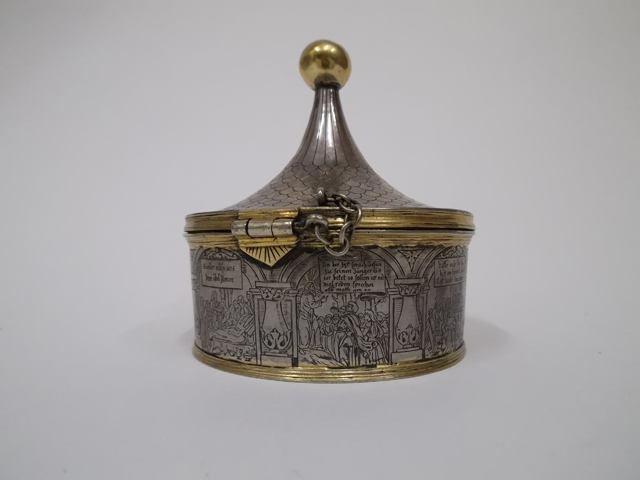 Click to hide image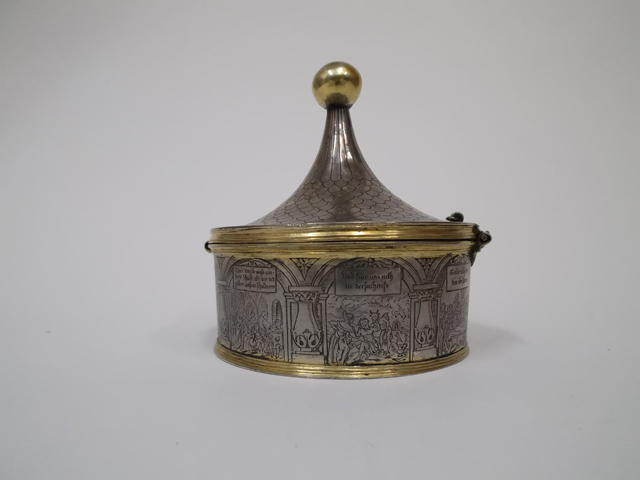 Click to hide image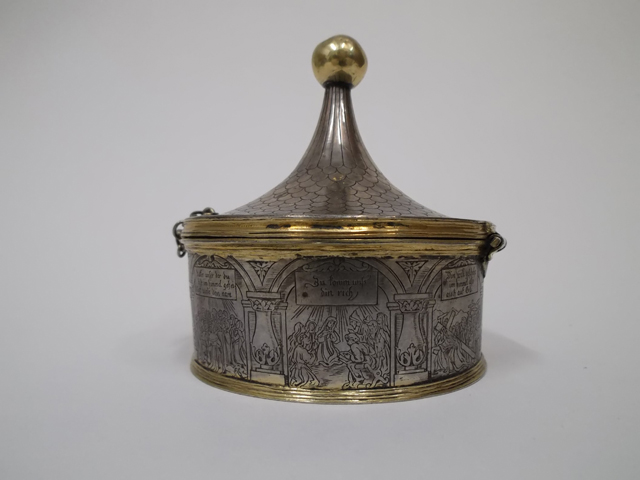 Click to hide image
Click to hide image