<!div id="contentCol">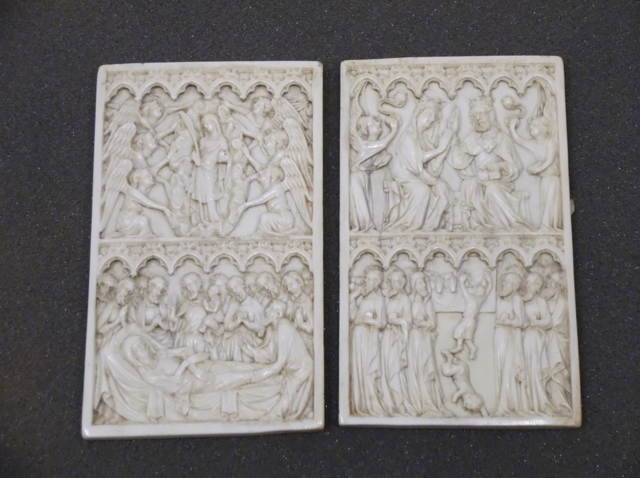 Click to hide image
Ivory panel, the Assumption and the Dormition of the Virgin
elephant-ivory; carved
c. 1340 - 1380
10.7 cm height; 6.5 cm length; 0.4 cm depth
Provenance:
Place of Creation: France
WA2013.1.4.1
Panel from a set of writing tablets or from a box. In the upper scene the Virgin standing in a mandorla of clouds held up by six angels. In the lower scene the Virgin lies in a bed; Christ, standing, holds her soul flanked by ten apostles. Each scene beneath six arches. One of a pair with with WA2013.1.4.2.
Literature:
Bequeathed by Michael Wellby, 2012.