<!div id="contentCol">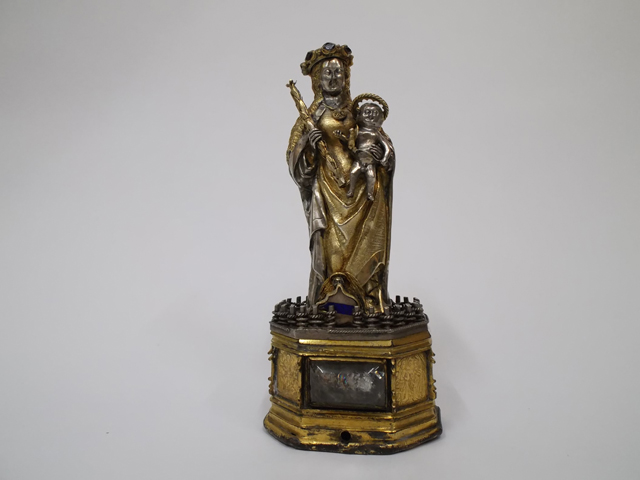 Click to hide image
Virgin and Child reliquary
parcel-gilt silver, silver, enamel, semi-precious stones, rock-crystal, copper-gilt (base)
c. 1470 - 1480
17 cm height
Heraldry:: arms of des Mousti
Provenance:
Place of Creation: France (possibly)
Place of Creation: Germany (probably)
WA2013.1.8
Figure of standing Virgin and Child; the Child holds a bird, at the Virgin's feet an angel holds a shield argent a bend azure. Set within an interlaced fence. Mounted on an octagonal base, the front formed by a rock-crystal panel inclosing a relic. On the other sides are engraved: The Annunciation; The Visitation; The Nativity; The Adoration of the Magi; The Presentation in the Temple; The Massacre of the Innocents; The Flight into Egypt.
Literature:
Bequeathed by Michael Wellby, 2012.
Other Images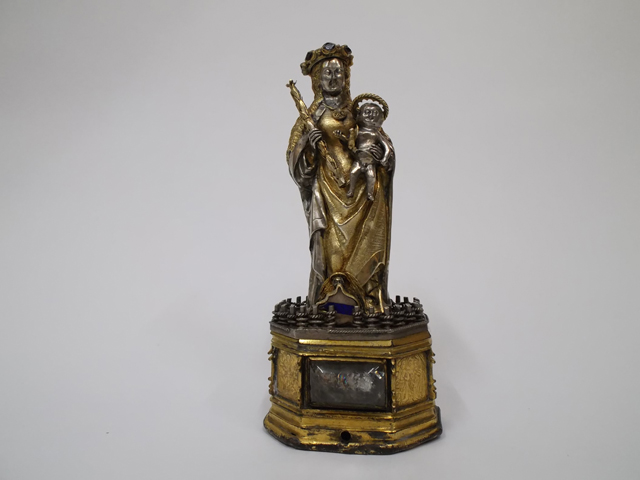 Click to hide image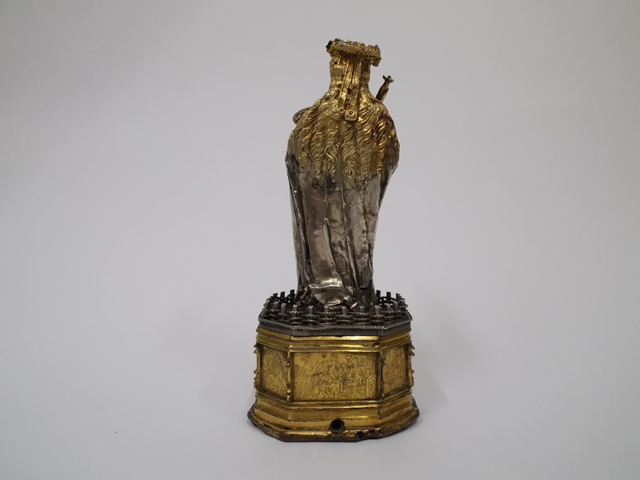 Click to hide image