<!div id="contentCol">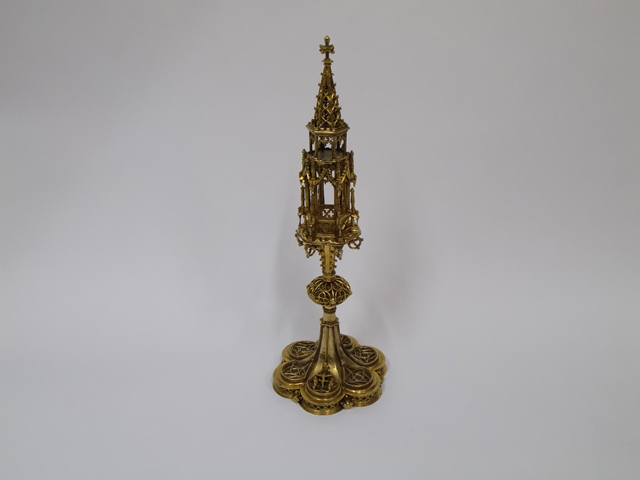 Click to hide image
Monstrance
silver-gilt
c. 1450 - 1500
31.5 cm height
Provenance:
Place of Creation: Germany (probably)
Place of Creation: Rhine region (possibly)
WA2013.1.9
Standing monstrance or reliquary, on six-lobed foot. The foot, the central knop, and the hexagonal part with architectural tracery. On the foot are scenes of the Crucifixion with St Mary and St John and the Martyrdom of a female saint.
Literature:
Bequeathed by Michael Wellby, 2012.
Other Images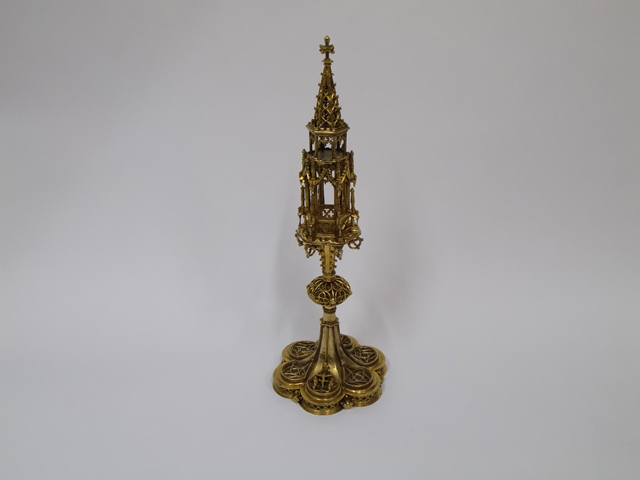 Click to hide image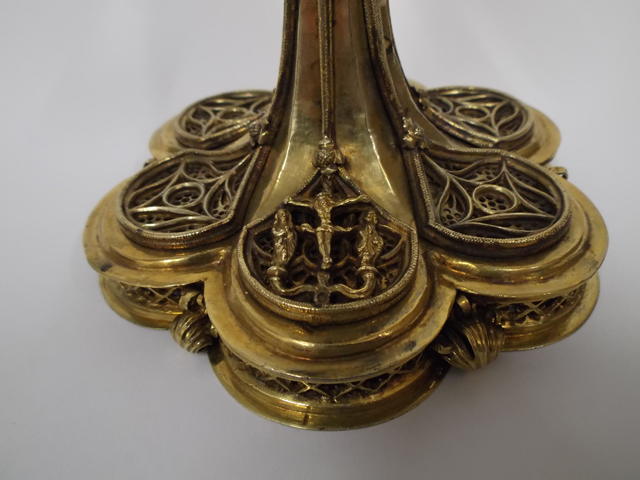 Click to hide image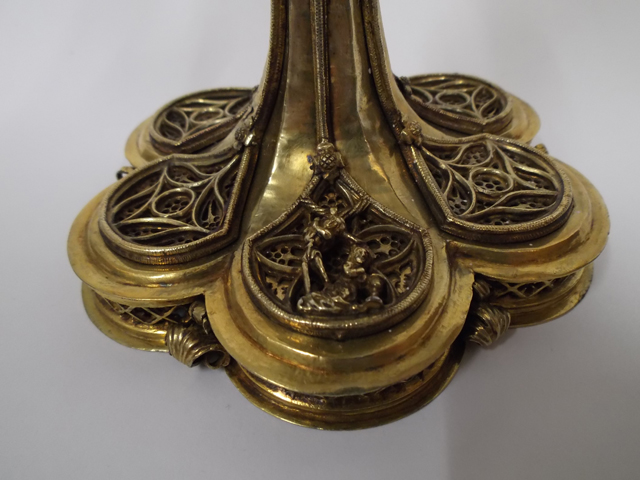 Click to hide image