<!div id="contentCol">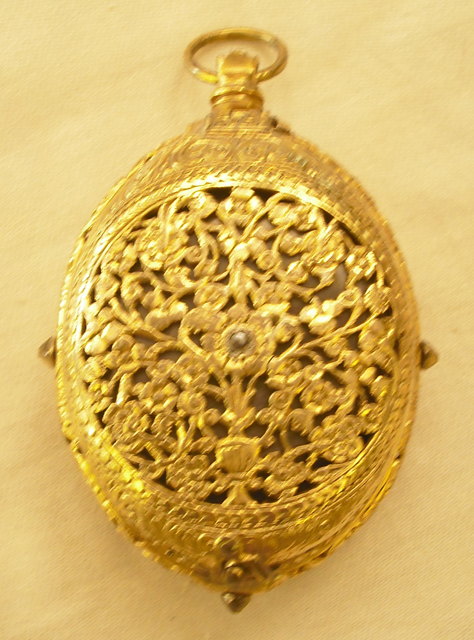 Click to hide image
Richard Crayle (born c. 1600)
Oval gilt-brass cased verge watch with alarm and calendar
Movement: RICARDs CRAYLE LONDININ FECIT, c. 1600 (case and dial) with 19th century (movement)
case; gilt-brass; pierced and engraved, glass dial; silver movement; gilt-brass
movement 57.3 mm length movement 42.7 mm width movement 6.65 mm pillar height
Case: Oval gilt-brass case with hinged lid and integral back. The back pierced and engraved with a design of foliate scrolls, the lid now cut away for a glass. The finial is not original. A shallow oval bell mounted inside the case back. Dial: Oval dial engraved with the Head of Christ and two winged cherubs. On the back plate of the movement are two silver dials showing the days of the week with their ruling planets and the months with the signs of the Zodiac. These two subsidiary dials are driven directly by the second wheel of the going train and therefore make no sense, their periods of rotation being completely wrong. Movement: Oval gilt-brass plates with a foliate border around the back plate. The movement is a 19th-20th century fabrication. Movement signed: RICARDs CRAYLE LONDININ FECIT Notes: 1. This watch appears to be a 19th-century fabrication consisting of a modern movement made to fit a German watch case and dial of c. 1600. The two dials on the back plate have completely wrong durations based on the speed of rotation of the second wheel.
Christie's, 22 November 1937, lot 85
Maurice Sternberger
Bequeathed by J. Francis Mallett, 1947.
WA1947.191.11
Other Images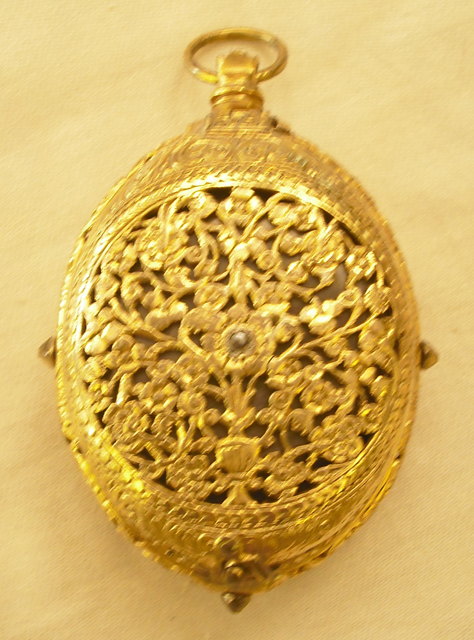 Click to hide image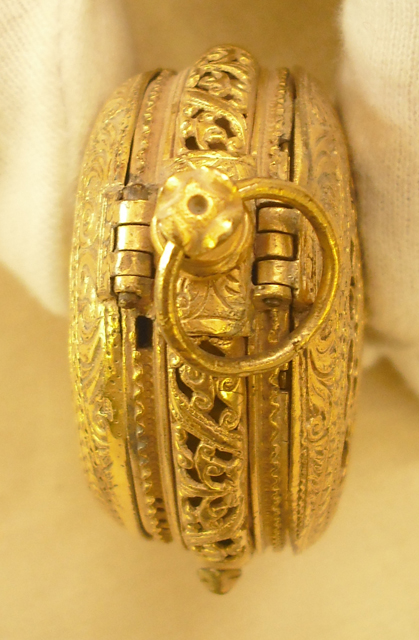 Click to hide image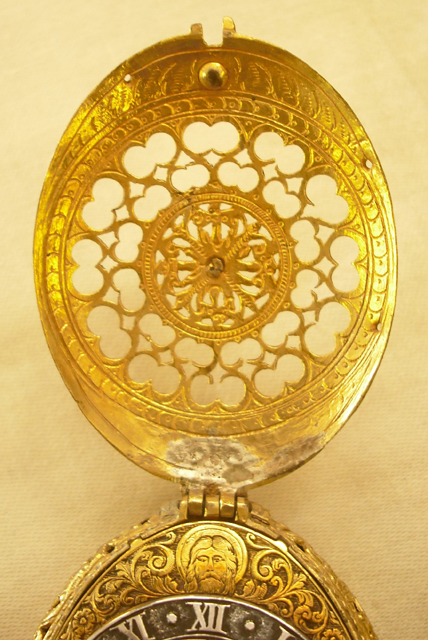 Click to hide image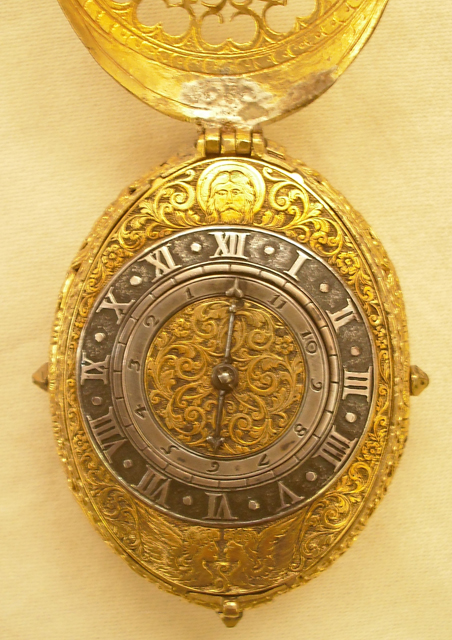 Click to hide image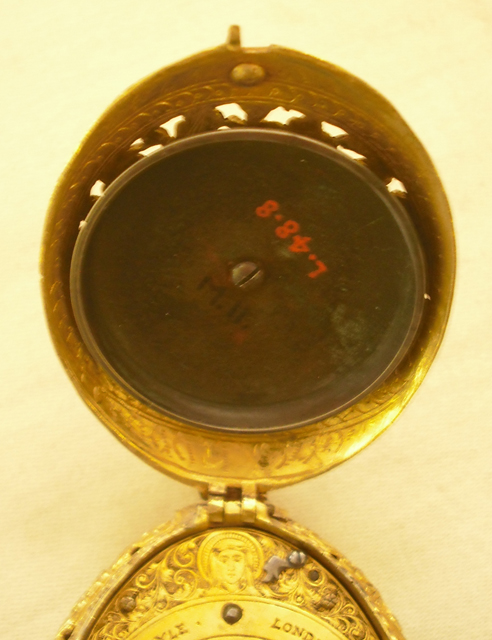 Click to hide image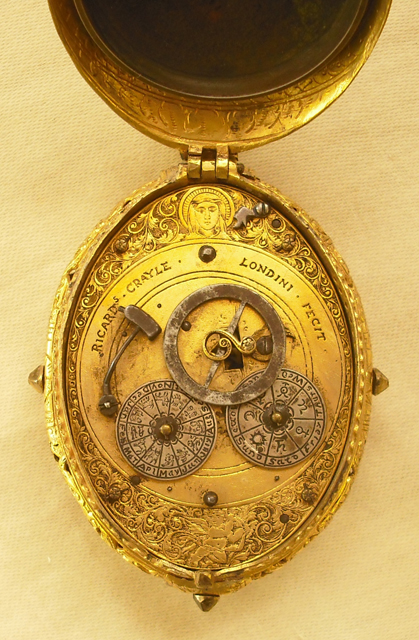 Click to hide image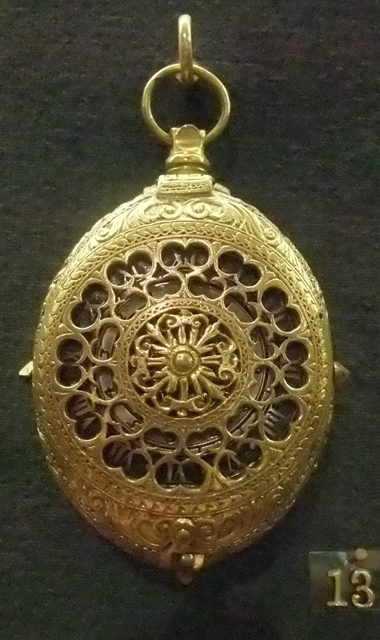 Click to hide image