<!div id="contentCol">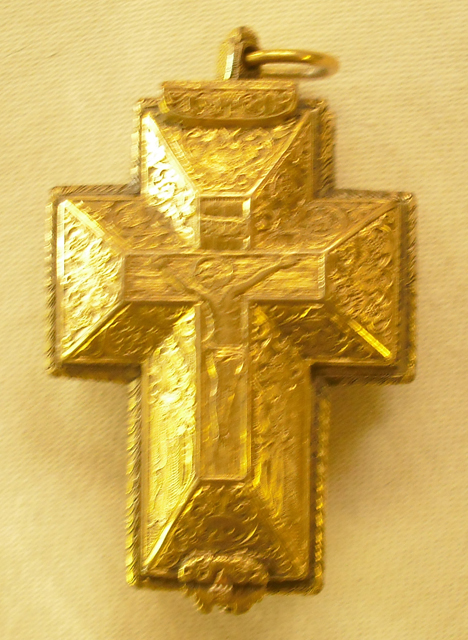 Click to hide image
Jean Rousseau
Anonymous, French or Swiss
Gilt-brass and silver cased verge watch in the form of a crucifix
Signed on the back-plate: Jean Rousseau, c. 1640-1650, or 19th/20th century
case; gilt-brass; engraved, silver; engraved dial; silver; engraved
case 56.55 mm length case 34.7 mm width case 22.15 mm thickness movement 41 mm length movement 29.2 mm width movement 7.5 mm pillar height
Case: Cruciform gilt-brass and silver case engraved with The Crucifixion, The Virgin and Child, angels, flowers and scroll-work. Dial: Silver cruciform dial, engraved with The Resurrection and the All-Seeing Eye. Applied silver chapter-ring with hours I-XII, cross-shaped half-hour marks and a quarters circle. Movement: Cruciform plates with baluster pillars; mainspring barrel with tangent-screw set-up; fusee with gut line; three-wheel train; verge escapement with screwed-on potence and counter potence; pierced foliate balance cock, screwed to the back-plate. Signed on the back-plate: Jean Rousseau Notes: When this watch appeared in the sale of the Sternberger Collection, it was described as unsigned and given a possible French origin. The movement has characteristics which suggest that it might be a completely modern fabrication. This may also be true of the case which has a very uncharacteristic symmetrical design for the engraved decoration and which also shows little evidence of wear for its supposed age.
Chrisitie's, 22 November 1937, lot 83
Maurice Sternberger
Nyberg
Thompson (2007)
Bequeathed by J. Francis Mallett, 1947.
WA1947.191.15
Other Images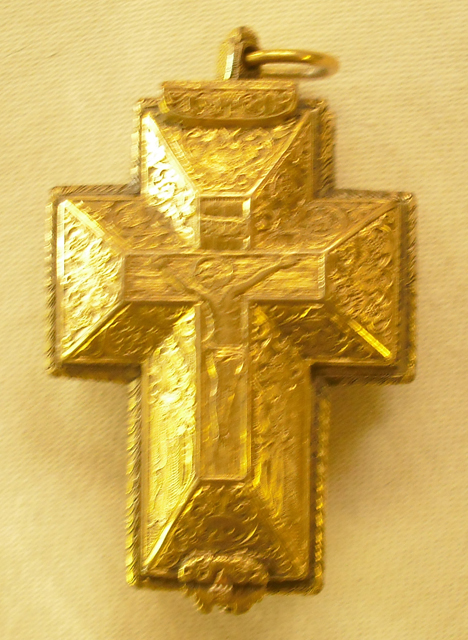 Click to hide image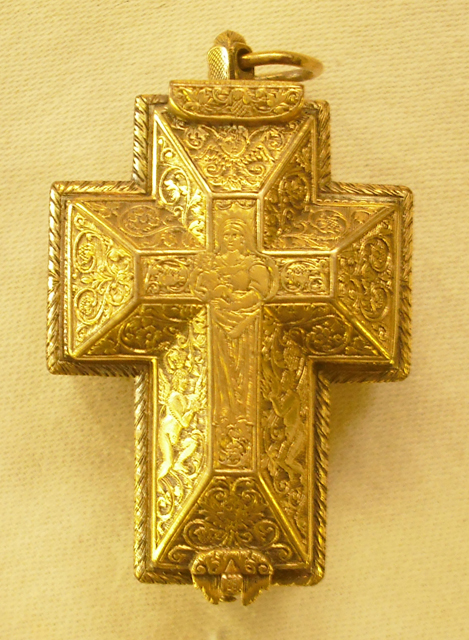 Click to hide image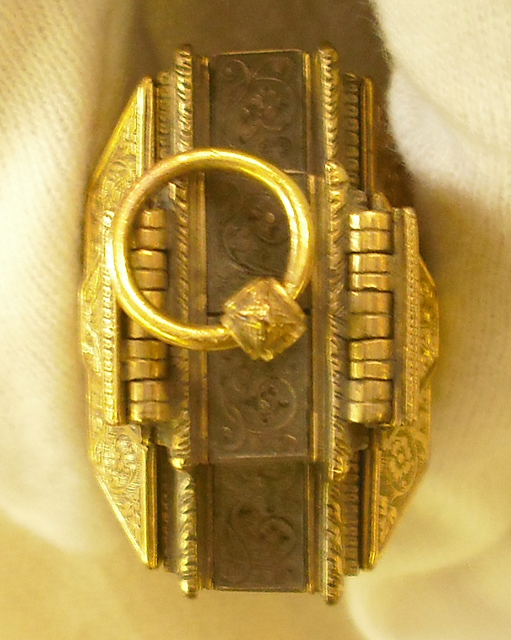 Click to hide image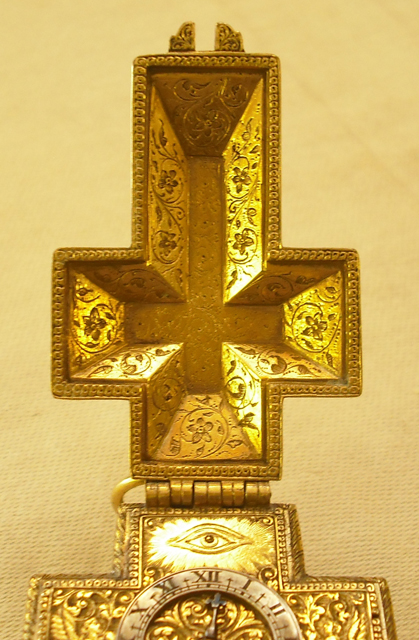 Click to hide image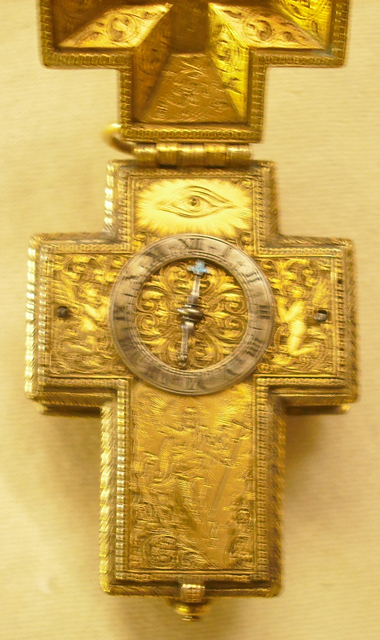 Click to hide image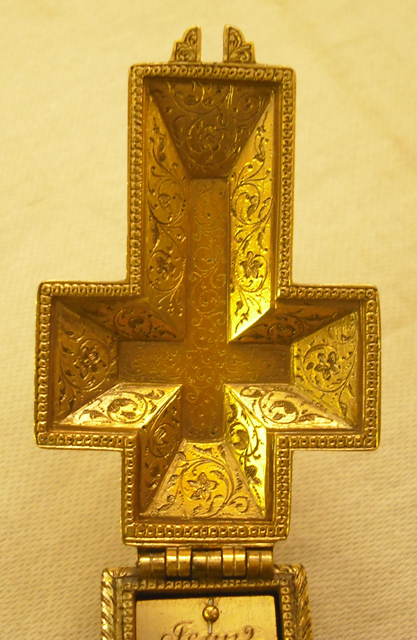 Click to hide image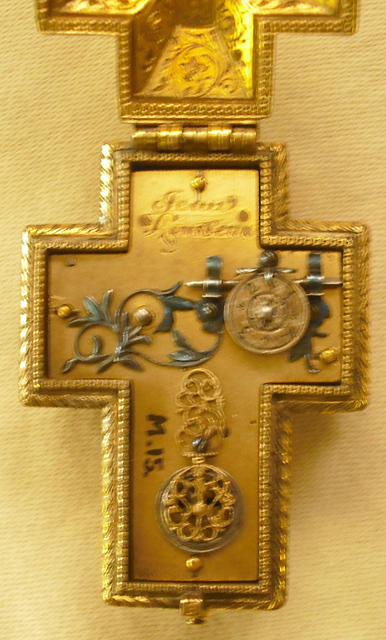 Click to hide image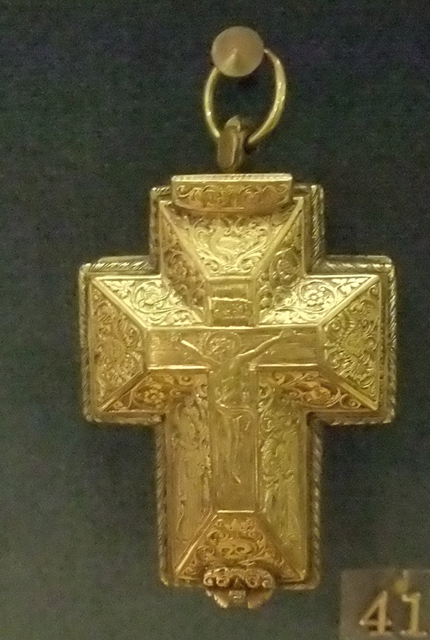 Click to hide image