<!div id="contentCol">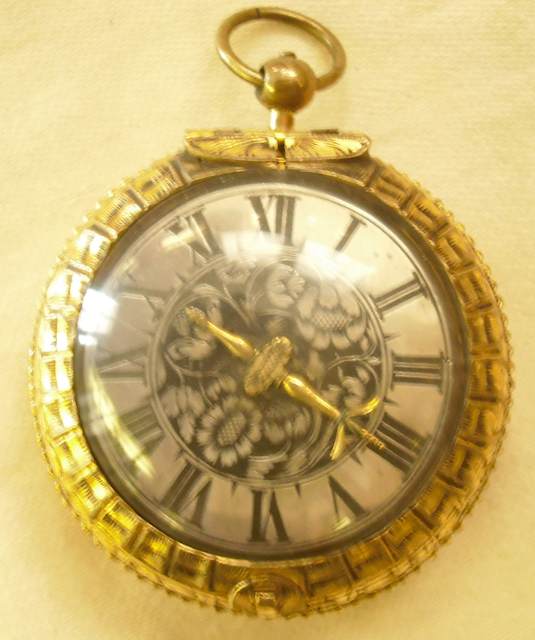 Click to hide image
Abraham Schegs (1656 - 1695)
Gilt-brass cased verge watch
Signed on the back-plate: Abraham Schegs In N, c. 1650
case; gilt; chased and engraved dial; silver; engraved, gilt-brass
case 45 mm diameter case 21 mm thickness movement 35.9 mm diameter movement 7.95 mm pillar height
Case: Gilt metal round case of unusual design, chased and engraved with radiating scaled bands. Probably only the bezel is original. Dial: Silver dial engraved with realistic flowers both inside and outside the chapter-ring. Engraved chapter-ring with hours I-XII and triangular half-hour marks. Gilt-brass hand. Movement: Circular plates with four baluster pillars. Mainspring barrel with ratchet and click set-up; fusee with chain and standard stop-work; four-wheel going train; verge escapement; screwed-on pierced foliate balance cock. Signed on the back-plate: Abraham Schegs In Nürnberg Abraham Schegs: born in Augsburg, Burger in Nuremberg 1656, died 1695.
Christie's, 22 November 1937, lot 75
Maurice Sternberger
Nyberg
Bequeathed by J. Francis Mallett, 1947.
WA1947.191.18
Other Images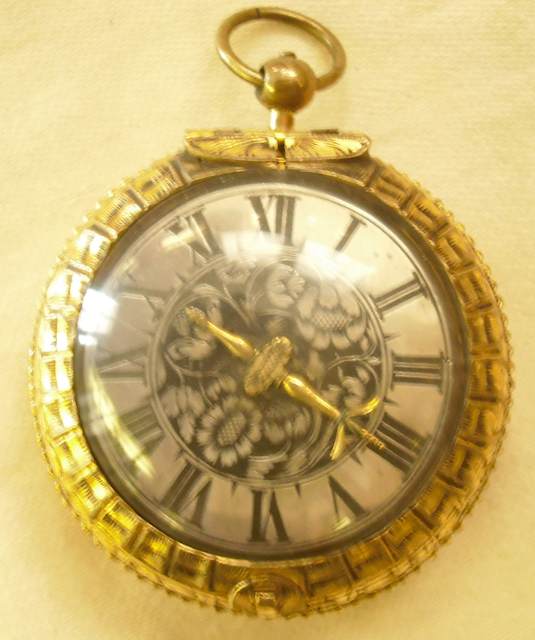 Click to hide image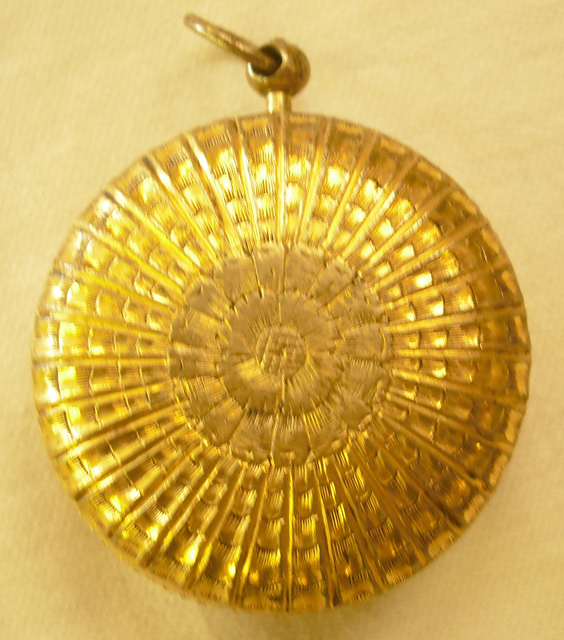 Click to hide image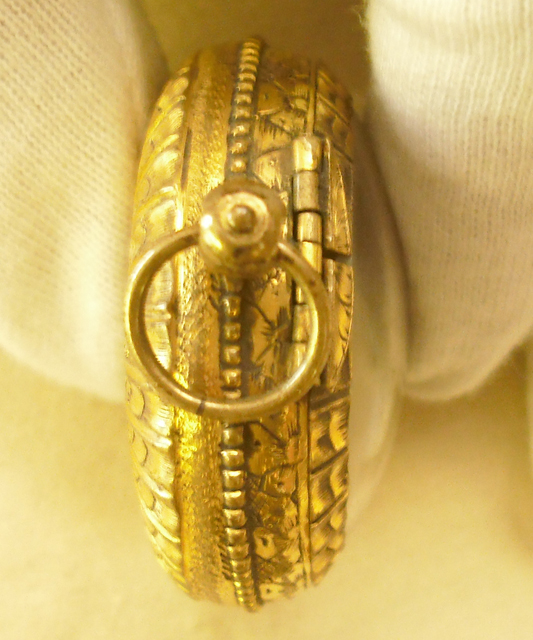 Click to hide image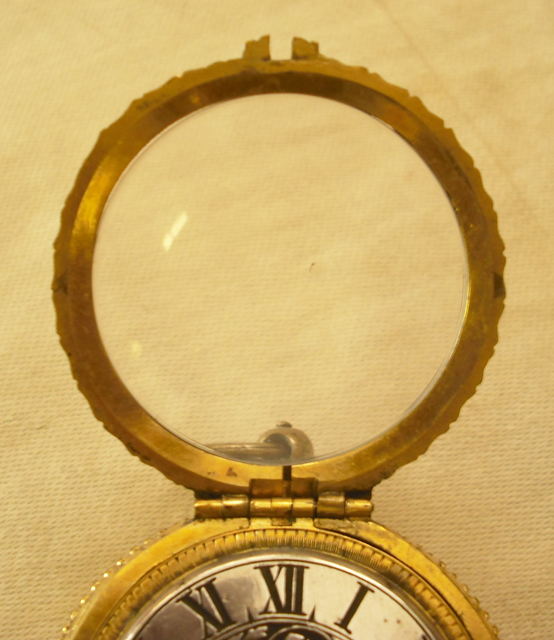 Click to hide image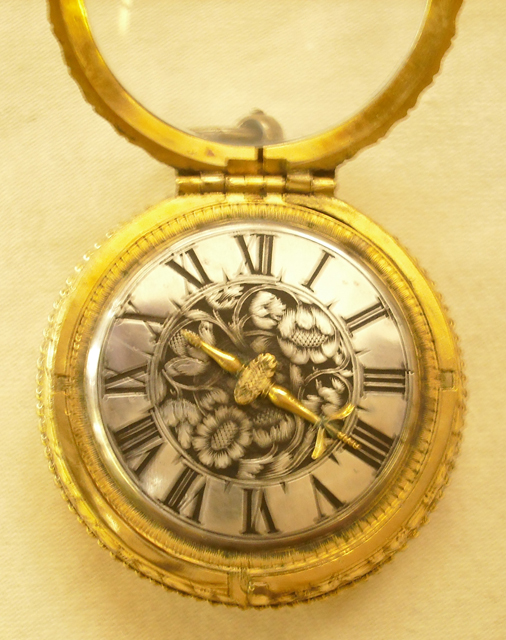 Click to hide image
Click to hide image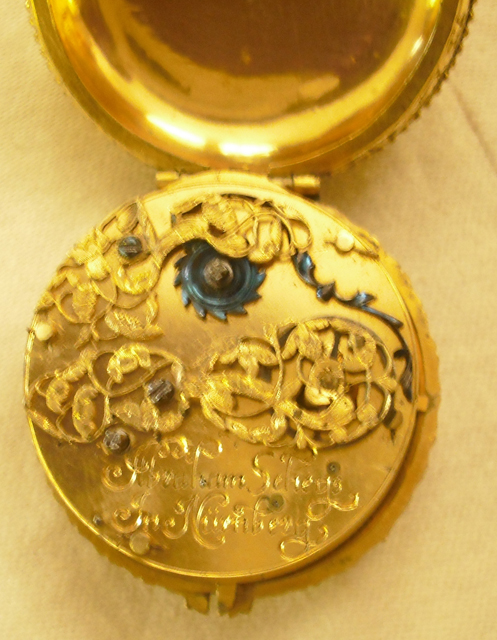 Click to hide image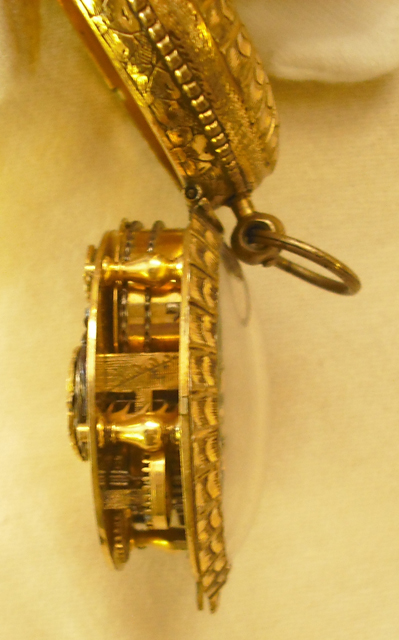 Click to hide image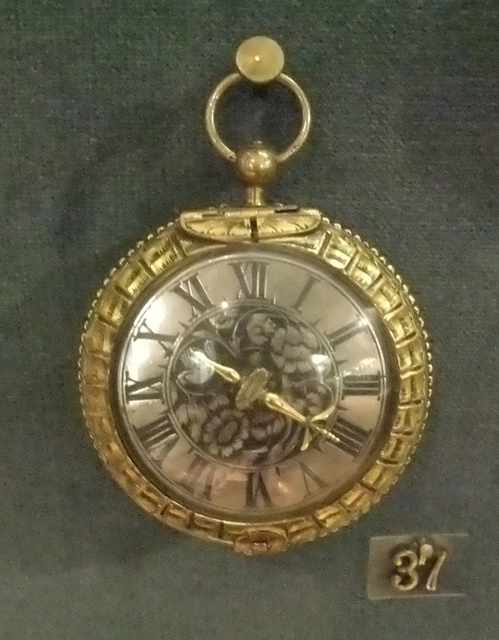 Click to hide image