<!div id="contentCol">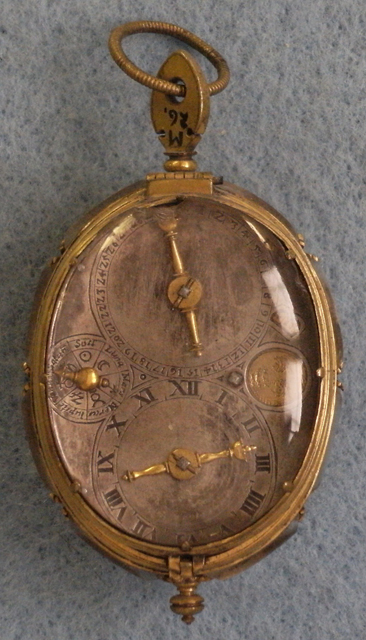 Click to hide image
I. G. K. (Johann Georg Kreittmayr?) (17th century)
Elongated octagonal gilt-brass and rock crystal cased verge watch with calendar
Movement signed on the back plate: I.G.K., c. 1635
case; gilt-brass, rock crystal
case 70.15 mm length case 39.25 mm width case 27.7 mm thickness movement 39.45 mm length movement 30.85 mm width pillar 10.25 mm height
Case: Gilt-brass elongated octagonal frame with rock-crystal cover and back. The band with a series of crystal panels. Dial: Oval silver dial with two apertures and engraved silver chapter-rings. The subsidiary ring in the upper half for the date and that in the lower half for hours. Two apertures to the right show the age and phase of the moon and the aperture on the left shows the days of the week named in Latin, each with its planetary sign. Gilt-brass hands. Movement: Oval gilt-brass plates with four baluster pillars. Mainspring barrel with ratchet and click set-up; fusee with gut line and standard stop-work; three wheel train; verge escapement; large pierced and engraved foliate balance cock screwed to the back plate; hog's bristle regulator (the lever arms are not original). Movement signed on the back plate: I.G.K. Notes: The design of this watch does not conform to either the standard Germanic stackfreed type or the typical fusee watches of France or the Netherlands. It is a hybrid of the two styles - in effect, a stackfreed watch with a fusee instead of a stackfreed, suggesting a place of origin at the borders of the Germanic states, perhaps Aachen or northern Switzerland.
Rosenau (Paris), 1937
Bequeathed by J. Francis Mallett, 1947.
WA1947.191.26
Other Images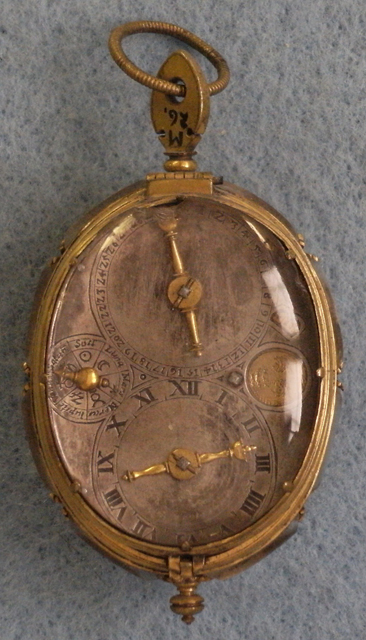 Click to hide image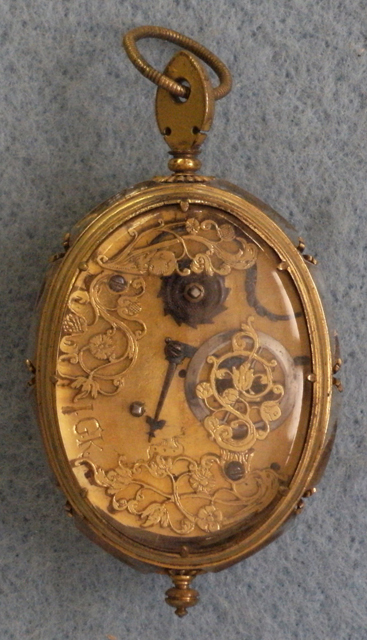 Click to hide image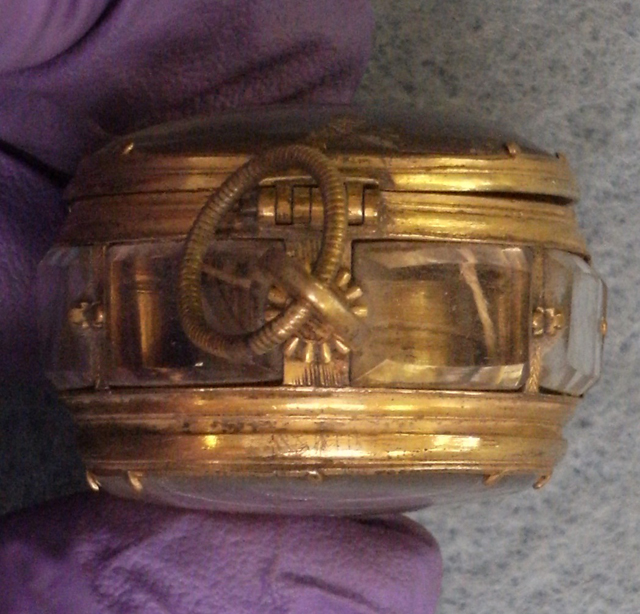 Click to hide image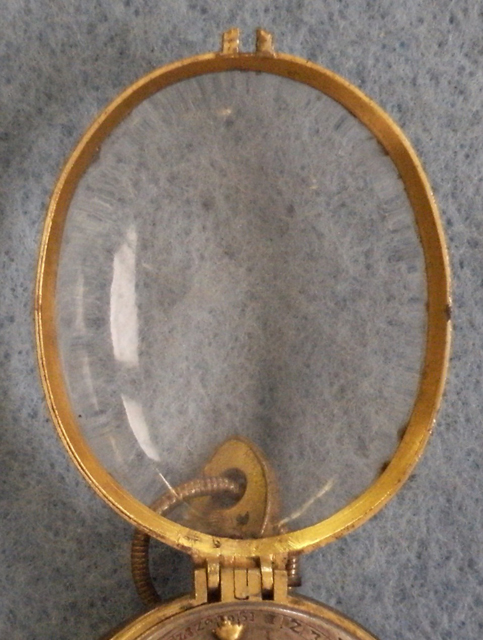 Click to hide image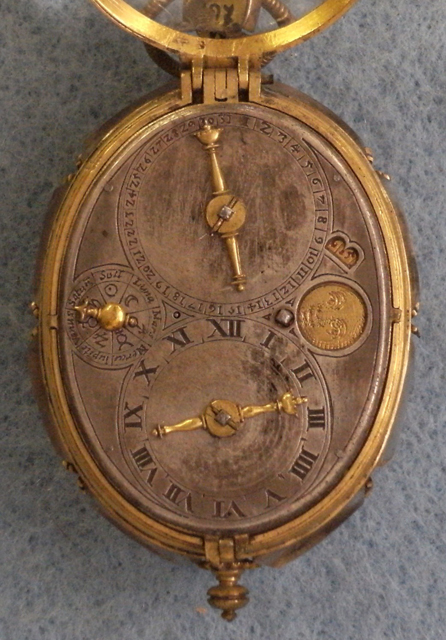 Click to hide image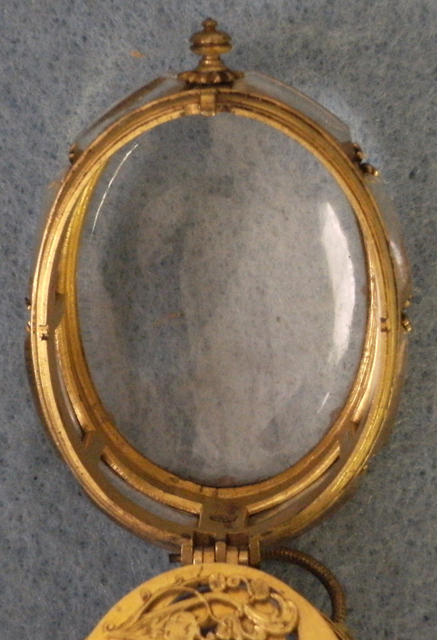 Click to hide image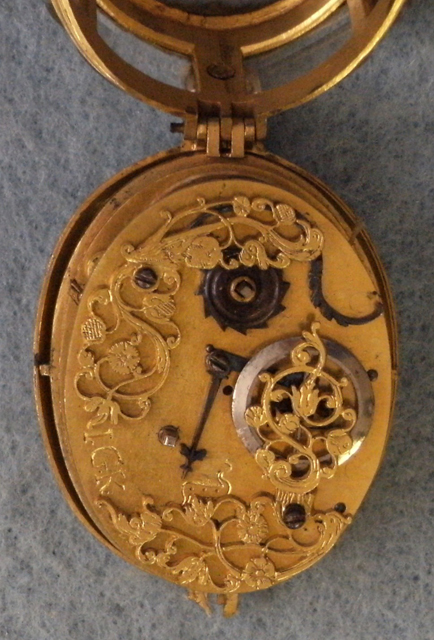 Click to hide image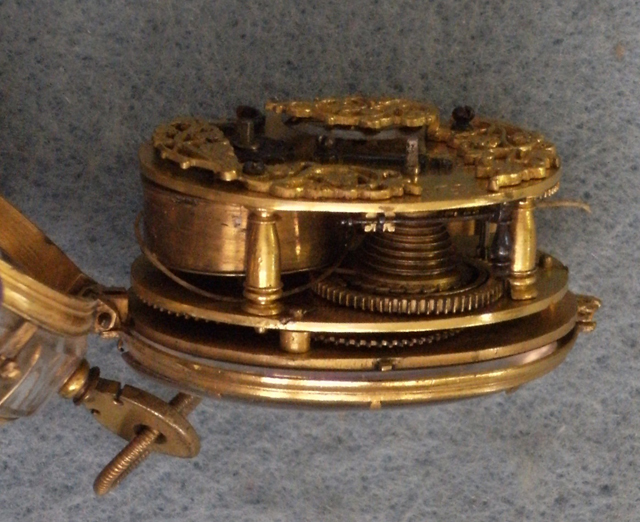 Click to hide image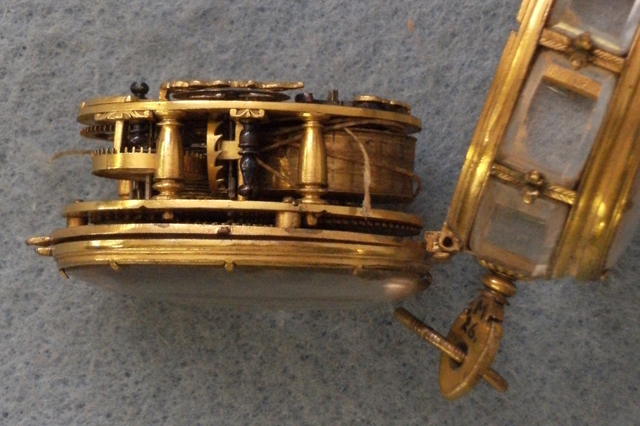 Click to hide image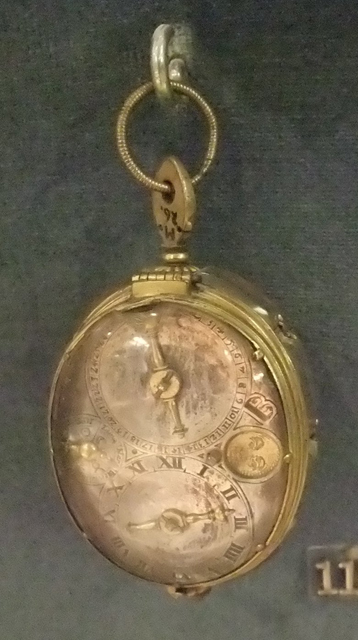 Click to hide image