<!div id="contentCol">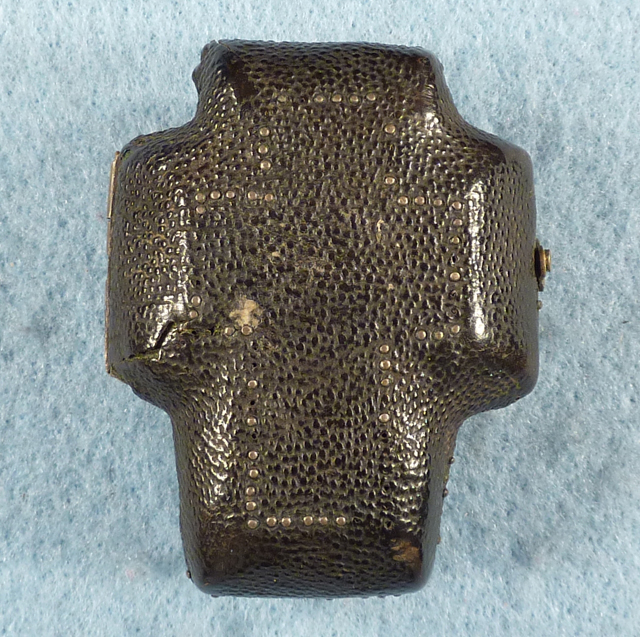 Click to hide image
Estinne Collomby (17th century)
Gilt-brass and rock crystal cased verge watch in the form of a crucifix
Signed on the back plate: Estienne Collomby, c. 1660
case; gilt-brass; engraved, rock crystal dial; silver, blued-steel
case 56.8 mm length case 35.9 mm width case 19 mm thickness movement 39.9 mm length movement 28.1 mm width movement 6 mm pillar height
Case: Gilt-brass and rock-crystal case in the form of a crucifix, the later gilt-brass cover engraved with the Crucifixion. Dial: Silver dial with hours I-XII, arrow-head half-hour marks and a quarters circle. Decorated with Emblems of the Passion. Blued-steel hand. Movement: Cruciform plates with baluster pillars. Ratchet and click set-up; fusee with gut line; three wheel train; verge escapement; pierced foliate balance cock with a very long shaped foot, screwed to the back plate. Signed on the back plate: Estienne Collomby Estienne Collomby, possibly Geneva, an unrecorded maker.
Dyson Perrins (1943?)
Thompson (2007)
Bequeathed by J. Francis Mallett, 1947.
WA1947.191.28
Other Images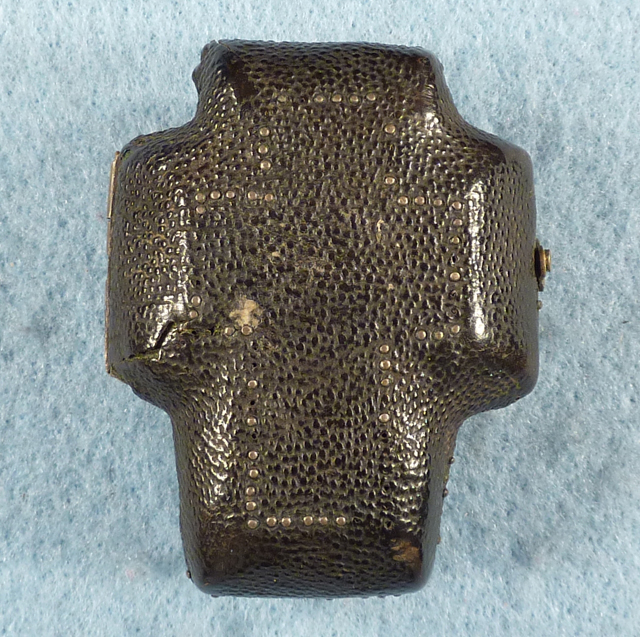 Click to hide image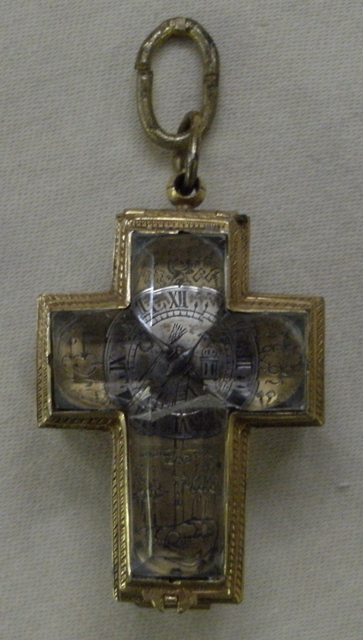 Click to hide image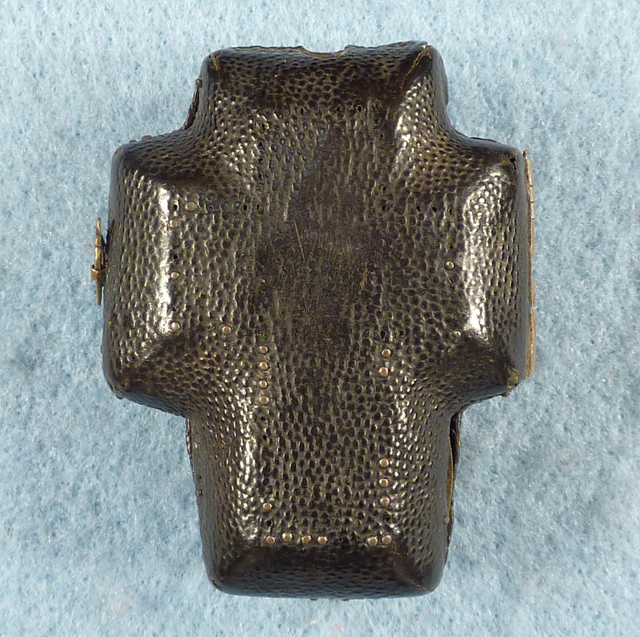 Click to hide image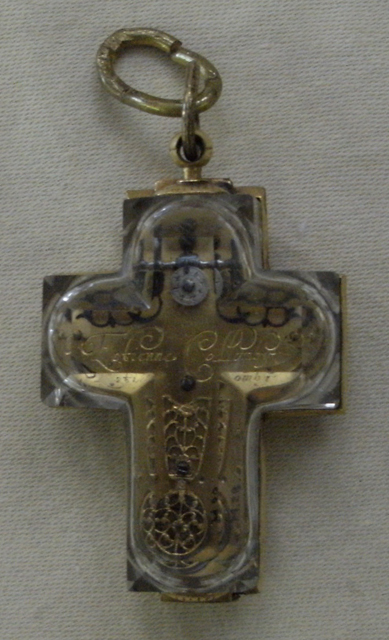 Click to hide image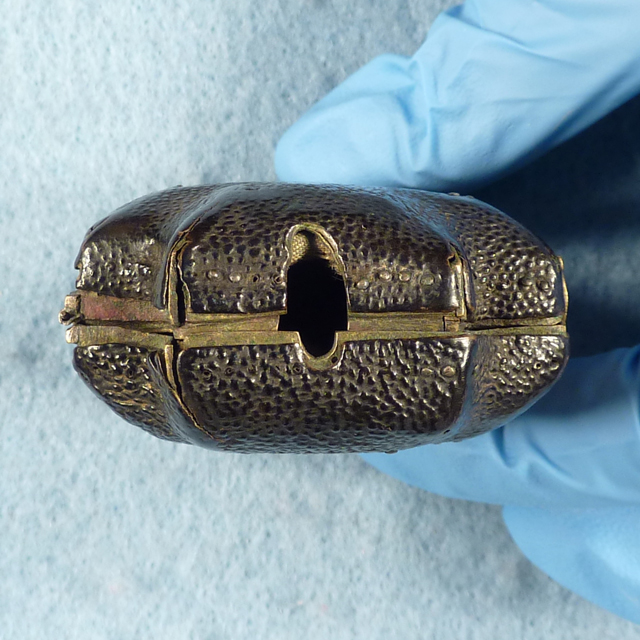 Click to hide image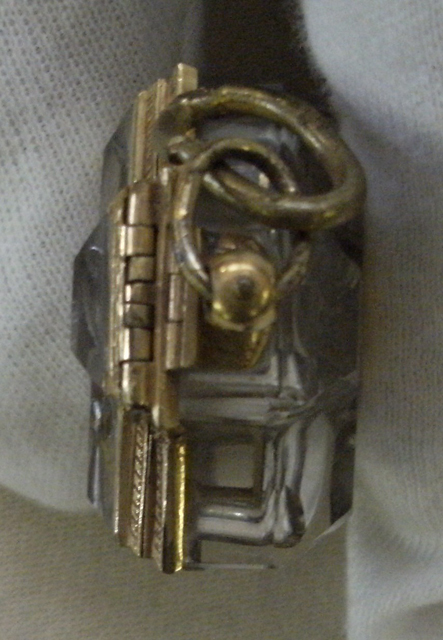 Click to hide image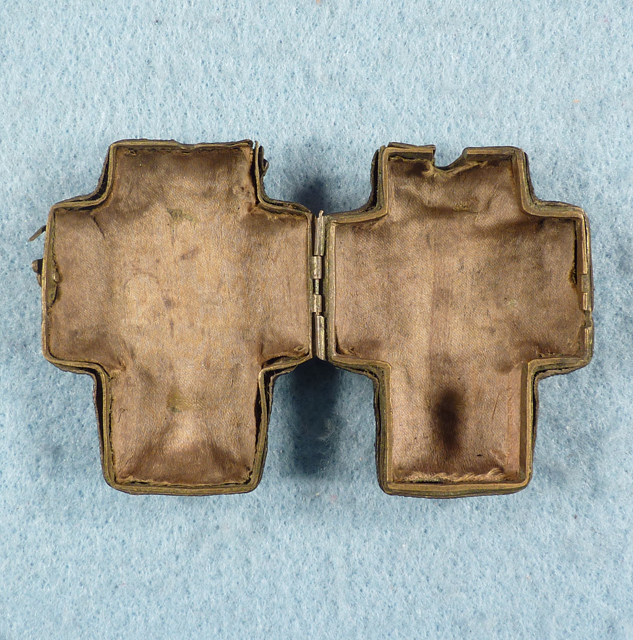 Click to hide image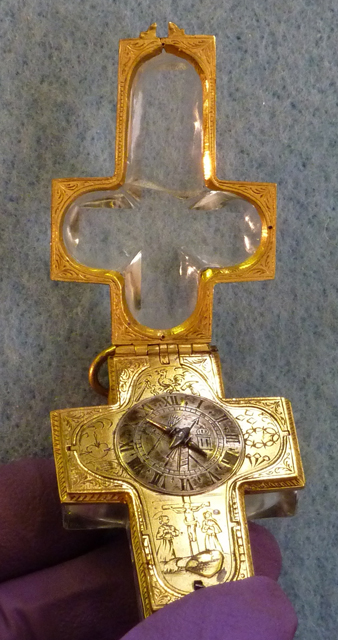 Click to hide image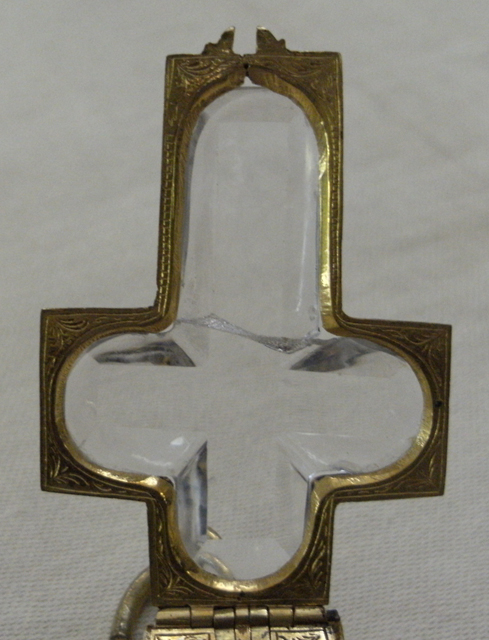 Click to hide image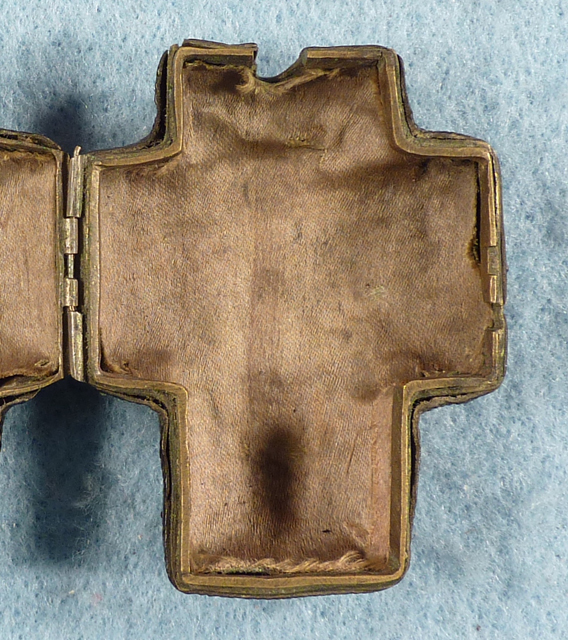 Click to hide image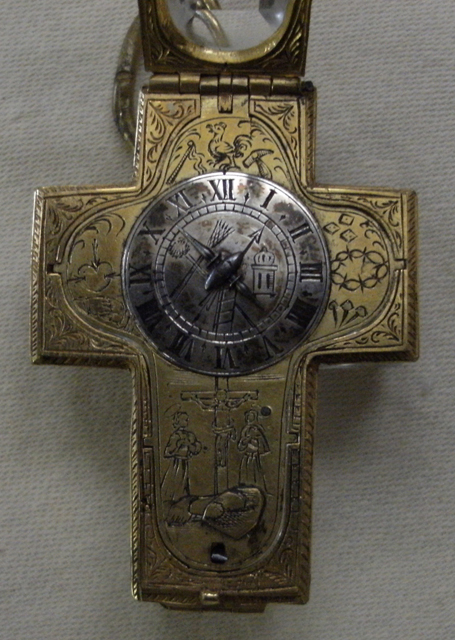 Click to hide image