<!div id="contentCol">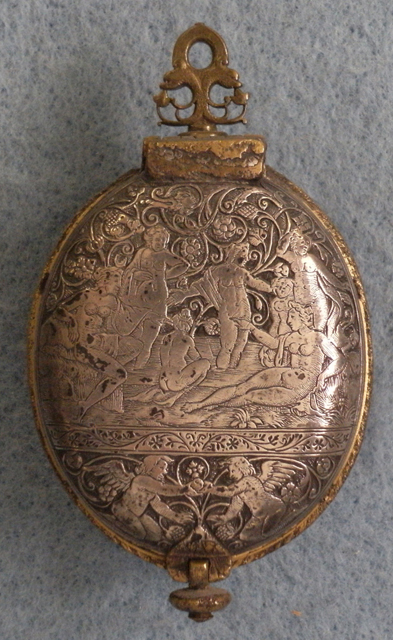 Click to hide image
Martin Duboule (1583 - 1640)
Oval gilt-brass and silver cased verge watch with alarm
Movement: M Duboule, c. 1630
case; gilt-brass, silver
case 80.6 mm length case 46 mm width case 32.6 mm thickness movement 41 mm length movement 33.55 mm width pillar 10.35 mm height
Case: Gilt-brass case with hinged lid and integral back. The silver panels for the lid and back, which appear to have been taken from another watch, are deeply engraved with Diana and Callisto and Jupiter and Ceres in the style of Etienne Delaune (1518-1595); inside the cover the engraved arms of Sir Thomas Savile and the inscription IO Vegghio 1616. The gilt-brass band, pierced and engraved with foliate scrolls is badly damaged with large areas now missing. Pierced pendant with grotesque dolphins. Dial: Gilt-brass dial plate engraved with foliate scrolls, grotesques at the sides, squirrels at the bottom and putti at the top flanking a double aperture which reveals dials for the age and phase of the moon. Applied silver chapter-ring with hours I-XII and star-shaped half-hour marks. In the centre is a gilt-brass alarm setting disc calibrated 1-11 with a pointer at 12 to indicate the time. The central area decorated with foliate scrolls. A single alarm-setting hand at the centre. Movement: Oval gilt-brass plates with four baluster pillars. Mainspring barrel with ratchet and click set-up mounted on the back plate. Fusee now with chain. The later four wheel going train replaces an original three wheel train. Verge escapement with a pierced foliate balance cock pinned to a stud on the back plate. The balance is also a later replacement and there is evidence that the watch was, at one time, fitted with a balance spring and regulator. Alarm train powered by a fixed gilt-brass barrel, pierced and engraved on the visible side and with geared stop-work on the back plate. The three wheels and the hammer are missing. Movement signed: M Duboule Notes: The movement, dial and case, except for the silver back and cover panels have the appearance of a watch which was either buried in the ground or immersed in water for a very long period, during which time all the steel work would have been destroyed and the exterior surfaces badly corroded. In these circumstances there can be little doubt that the silver panels have been taken from another watch and fitted to this one as part of its restoration.
Percy Webster, who was probably rseponsible for several replacements.
Bequeathed by J. Francis Mallett, 1947.
WA1947.191.34
Other Images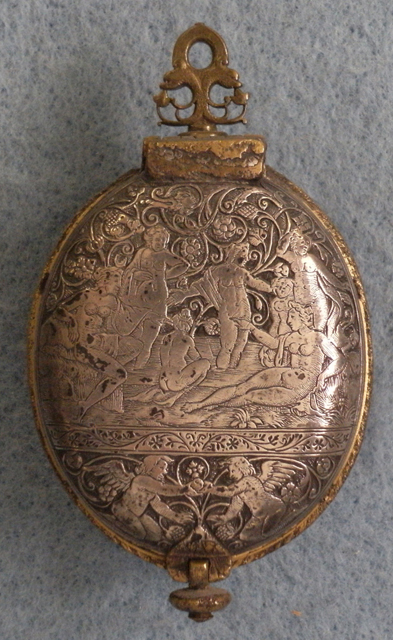 Click to hide image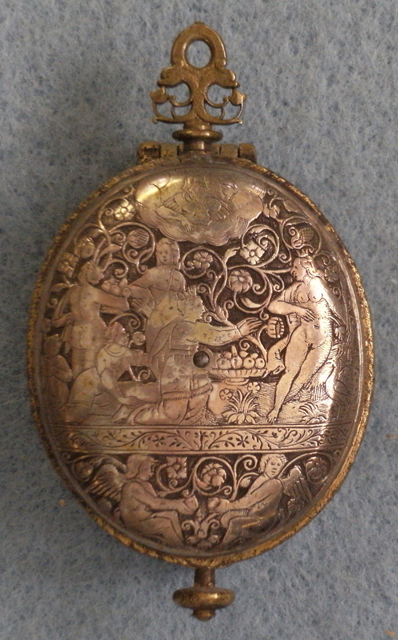 Click to hide image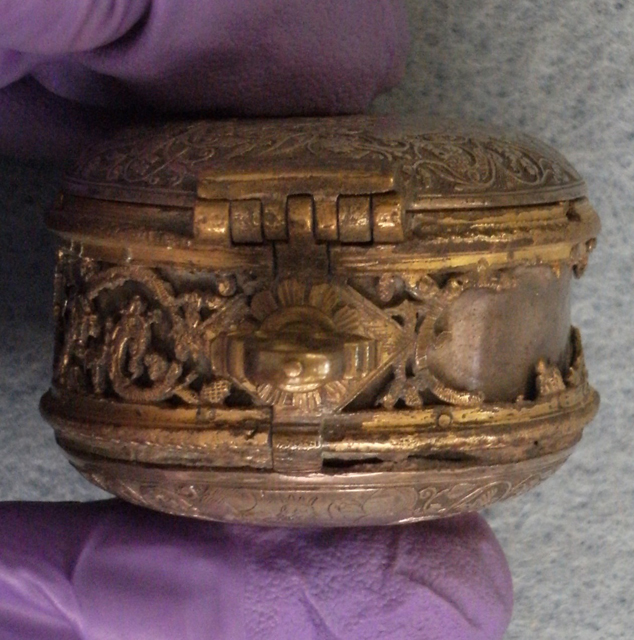 Click to hide image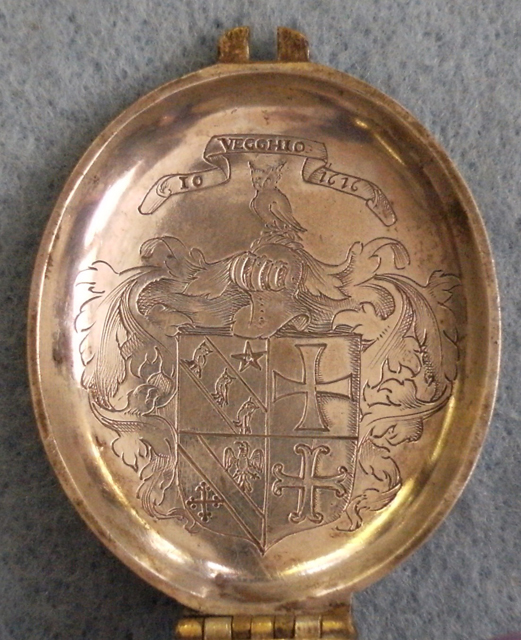 Click to hide image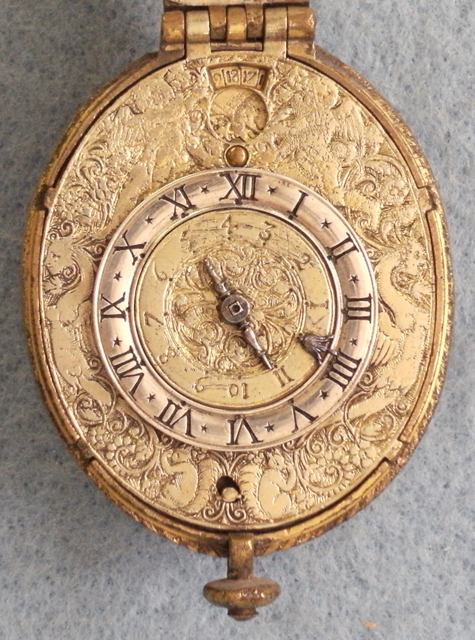 Click to hide image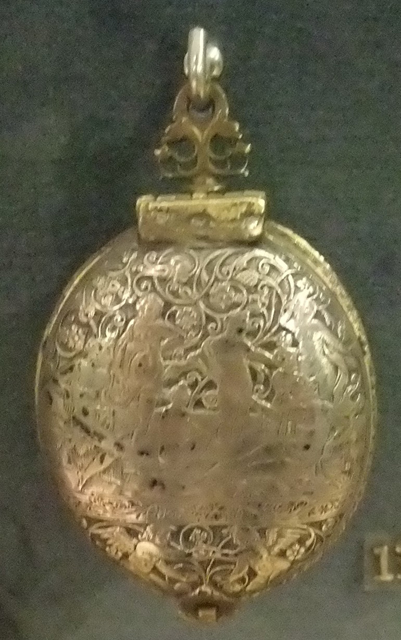 Click to hide image